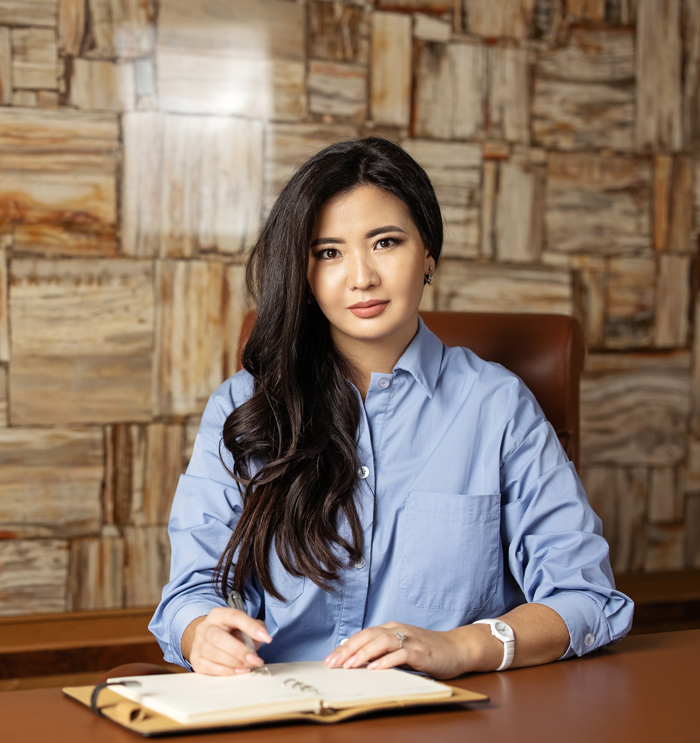 Education:
Trinity College Dublin, Ireland, Master of Laws (LL.M) in International and Comparative Law (2013)
Al Farabi Kazakh National University, Bachelor of Laws, Qualified Lawyer in the RK (2008)
Zhibek is fluent in English, Russian, and Kazakh languages
Professional experience:
Zhibek has been specializing for more than 10 years in providing legal advisory services in the field of corporate law, moreover, direct investment issues which include structuring transactions of any complexity, with or without international jurisdictions, as well as a full M&A cycle, including conducting due diligence of companies, assets and representing the client's interests in negotiations. She participated in various large projects, financial transactions where she successfully accompanied clients on issues of subsoil use, real estate, and contract law. Moreover, she currently specializes in regulating new areas of the digital economy, such as blockchain, electronic asset exchange, cryptocurrency, and mining, and she is also actively engaged in the development of healthcare practices.
Her experience, among other things, includes participation in large-scale transactions for the acquisition and disposal of enterprises, assets, and rights in various industries in relation to a wide range of clients in large foreign companies and local businesses, a significant number of negotiations with government authorities.