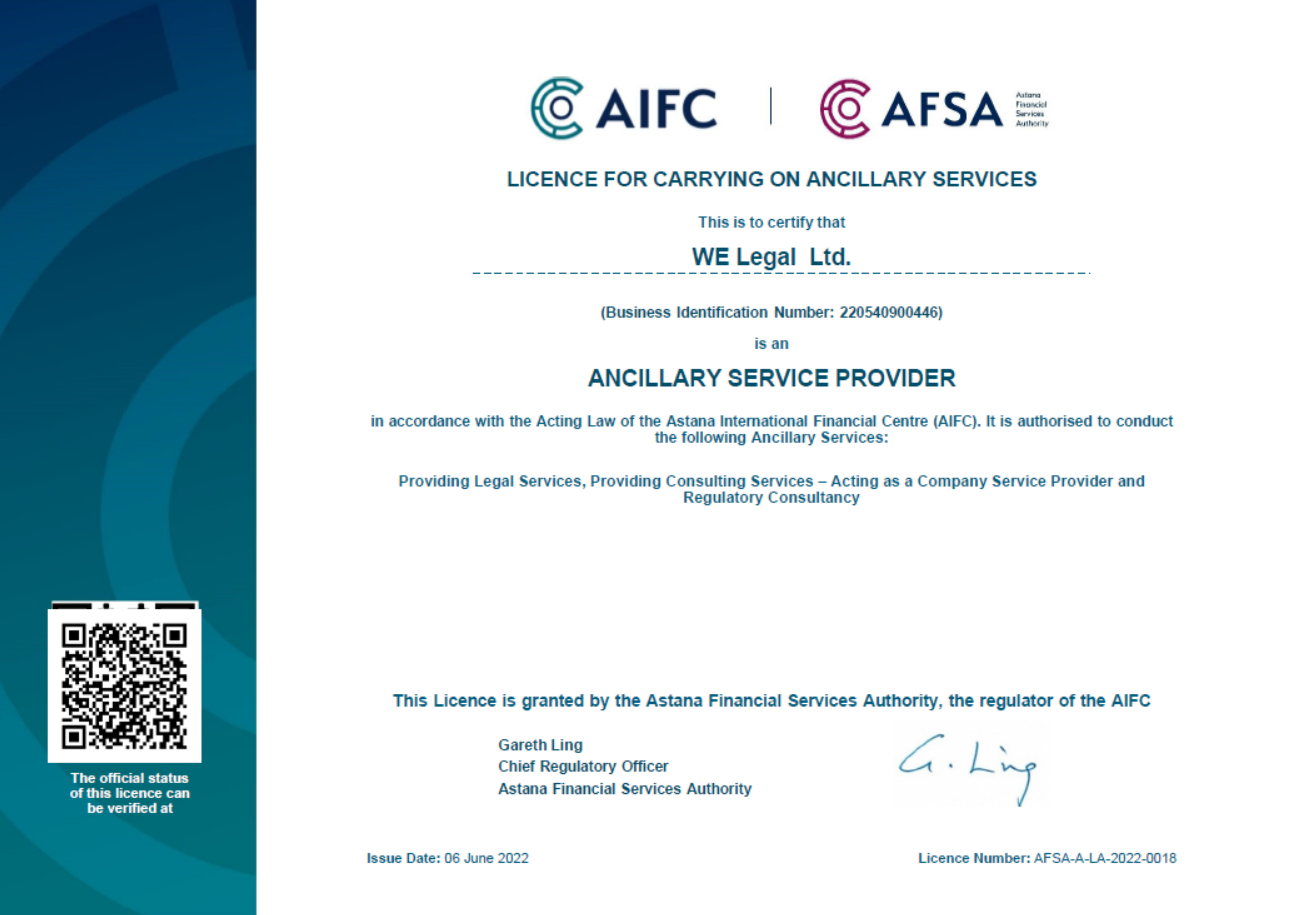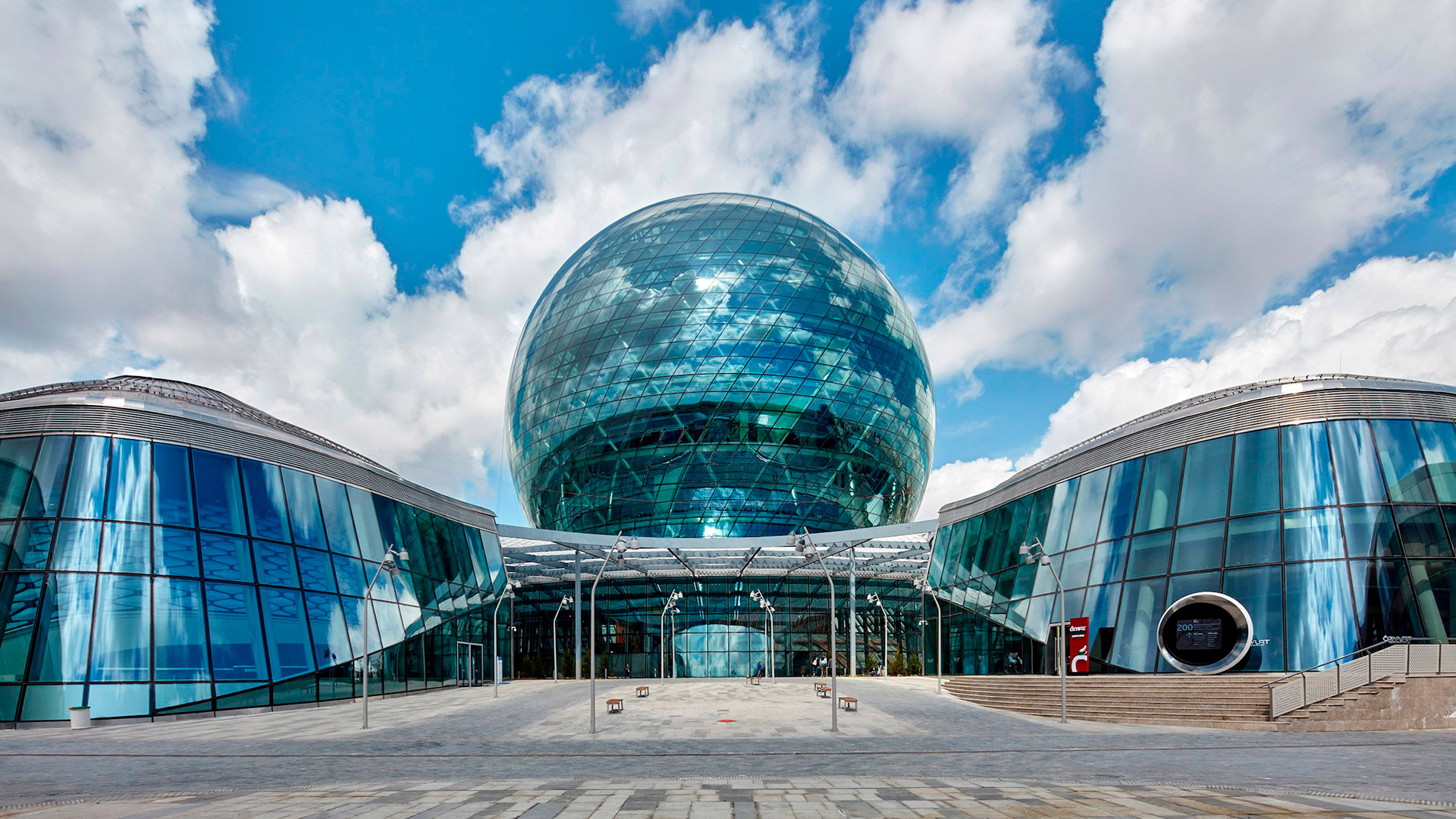 The Astana International Financial Centre (the "AIFC") is a unique financial hub for Central Asia enjoying a special legal status that endows the AIFC members with exclusive privileges and benefits.
AIFC law is based on the principles, rules and precedents of the laws of England and Wales, including the best international practices of the world leading financial centers, such as Hong Kong, Dubai, London and Singapore.
The AIFC occupies an area specifically allocated for its operations in Nur-Sultan, although it is open to foreign corporate members as well.
Activities in the AIFC may be carried out either in the capacity of the AIFC participant, or in the capacity of an accredited market participant. Status of a participant is acquired by registering physical presence – by setting up and registering a new company, assigning the status of a recognized company for the companies registered in other jurisdictions or by way of redomiciliation.
years of experience in AIFC
successfully completed cases
registered licenses in AIFC
and more services providing within AIFC
companies and we provide the most compatible price
languages we speak (Russian, Kazakh, English)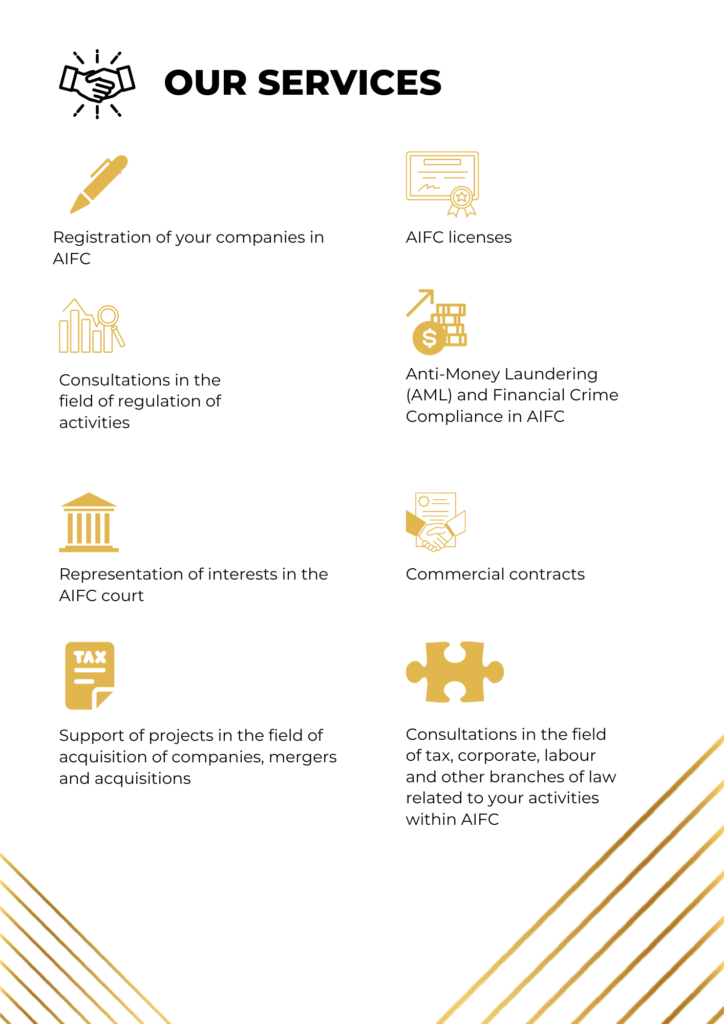 WE provide next services: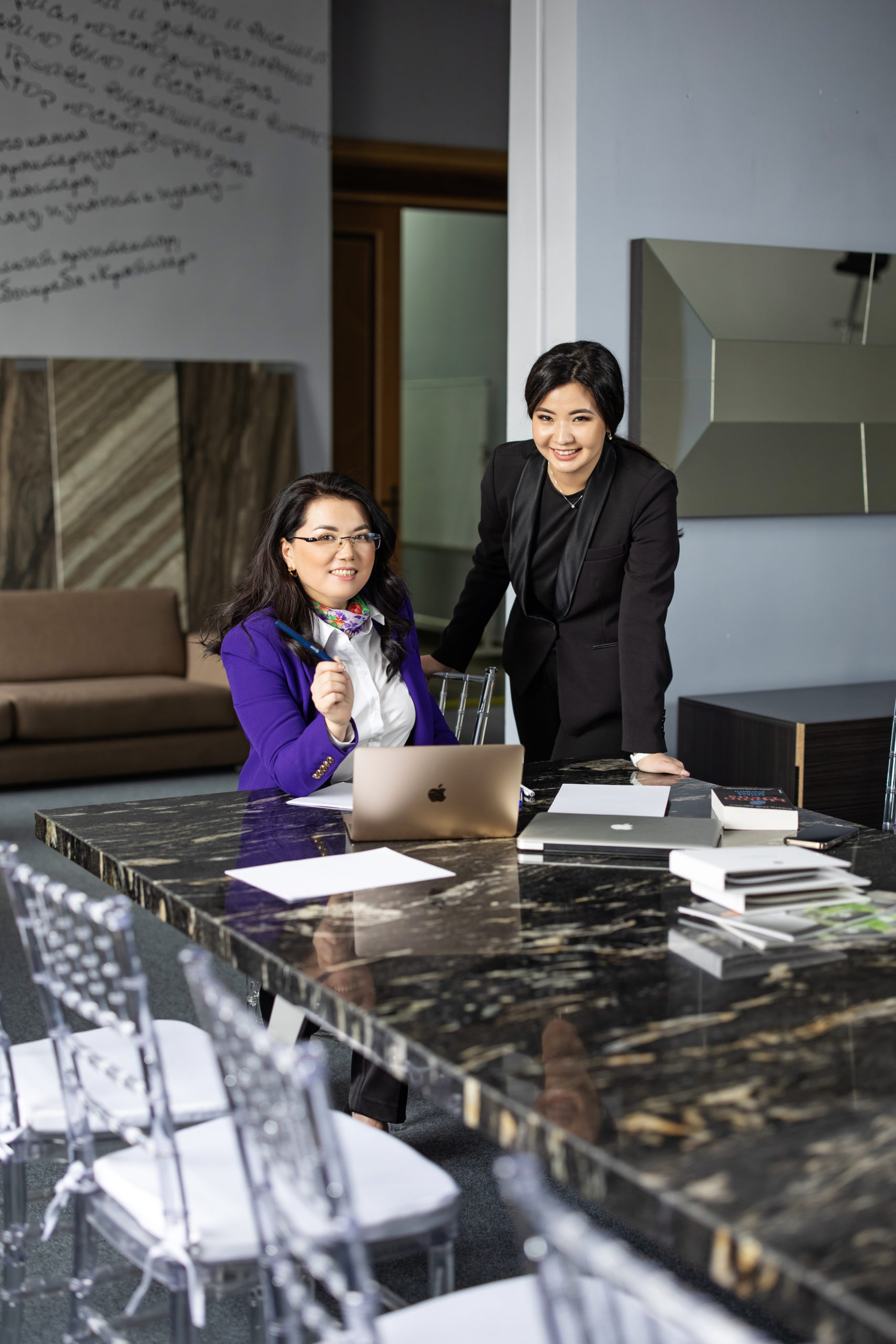 WE is a young but rapidly growing law firm founded in 2018 by a team of enthusiastic lawyers.
Our goal is to make the complex requirements and nuances of Kazakh law easy to understand so that our clients can fully focus on their business strategies.
Global view
WE're not just looking into the problem, WE fight for the systematic solution of the issues that have arisen and the reduction of Legal risks in the future.
Expert Lawyers
WE're sincerely proud of our team because each member participated in the rule-making activities, in practice faced with your requests and will suggest a practical solution.
Client Focus
It is important for us that the goals are achieved with a minimum number of actions, which means fewer costs for you. That's Why WE're Here.
Local knowledge
Our lawyers have impeccable knowledge of the local legislation and the risks associated with doing business in Kazakhstan. WE will tell you.